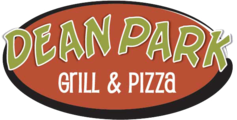 Fresh Food, Full Mugs, Fun Times
About Us
Our Story
Almost 35 years ago, Olga and John Baltas opened Dean Park Pizza to the public. They served delicious food and warm smiles to everyone that came in. With their children, they worked there for 8 years, enjoying the fast paced atmosphere and the company of the people of Shrewsbury.
Today their son Christo has returned to the building where he spent most of his adolescence. He brings with him his family, and much experience in the hospitality industry. Christo has high hopes of offering the community, once again, an appetizing, clean, fun destination for families from Shrewsbury and the surrounding area.
If you stop in, make sure you find him to say hello.
Store Hours
| Day | Hours |
| --- | --- |
| Sunday | 11:00am - 09:00pm |
| Monday | Closed |
| Tuesday | 11:00am - 09:00pm |
| Wednesday | 11:00am - 09:00pm |
| Thursday | 11:00am - 09:00pm |
| Friday | 11:00am - 09:00pm |
| Saturday | 11:00am - 09:00pm |